HUGE DISTRIBUTION NETWORK
Established in 2002, Cat Tuong Corp has been constantly developing and expanding to 3 factories with 15 synchronous production lines for output up to thousands of tons per year. We also focus on expanding the distribution network so that our products can reach consumers all over the country. Up to now, our business has about 3000 agents spread across provinces across the country.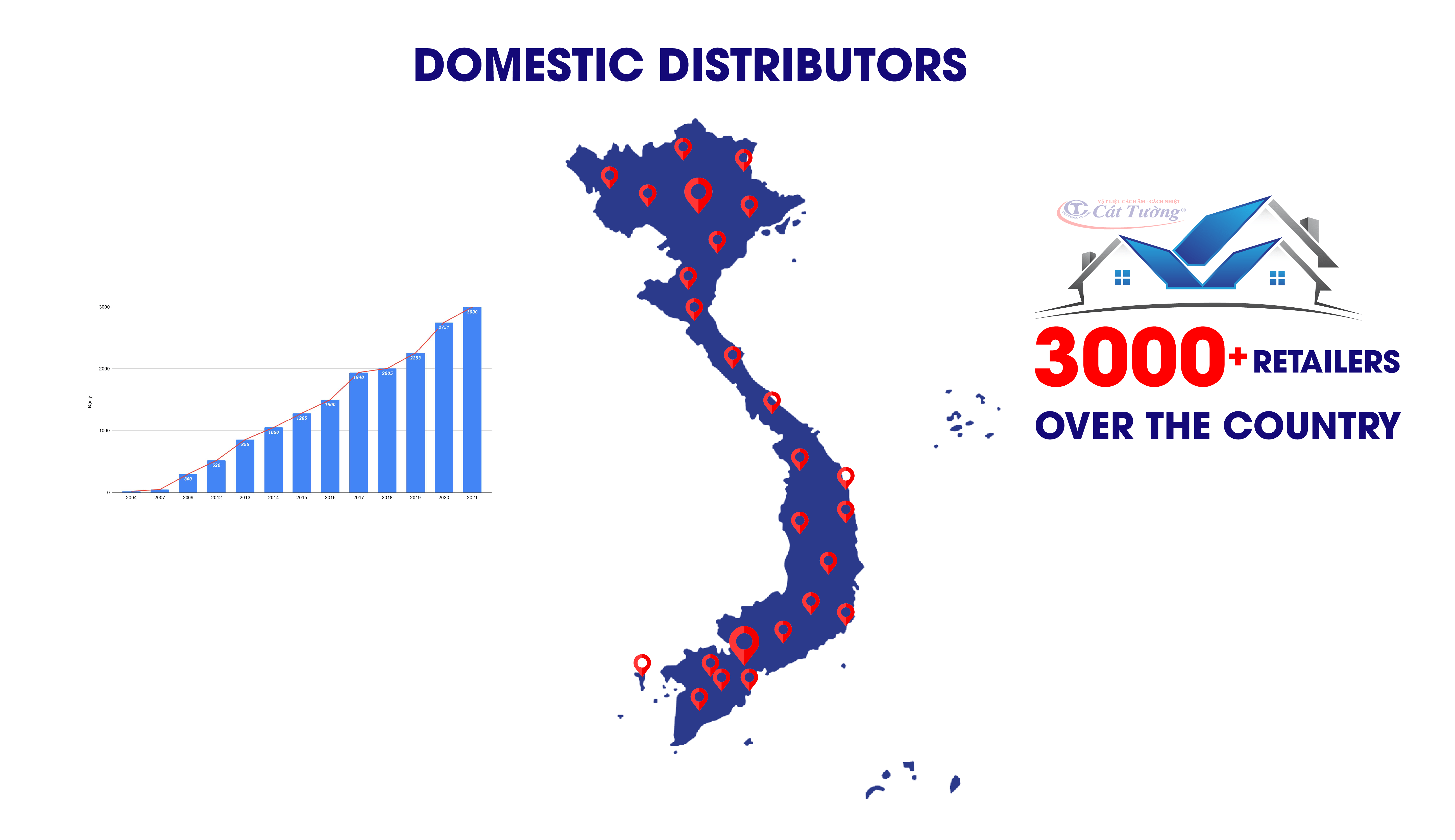 EXPORT CAPACITY OF CAT TUONG
Not only succeeding in the domestic market, Cat Tuong Corp also gains the trust of consumers in countries with strong economies. According to statistics until the end of 2020, Cat Tuong's products have been exported to 15 countries in the world.
Cat Tuong's insulation products are widely applied in civilian construction, public projects, factories and schools, helping to bring comfort in living, efficiency in work and study for everyone.